The Notebook... Summer Bank holiday Edition
So, it's summer bank holiday already and I thought this might be the perfect time to fill you in on some of the exciting happenings on the Lisa Franklin Skincare front. Not only is Clinic Privé abuzz with lots of our lovely clients prepping for their late summer getaways, but also those of you returning in need of some skin rejuvenation. we also have some exciting new products to share with you, so grab a cuppa, find yourself a comfy seat and read on to find out more…
We were super excited to launch the first in our new collection of serum's and can't wait for you to try it, if you haven't already. Our Clinic Privé Nº1 Serum is packed with vitamin c, so much so that in Japan it has been classed with quasi drug status!
It's a soothing ultra-effective vitamin C&E serum formulated with rapid firming properties and active cell protection for a healthy, visibly brighter complexion. Like the rest of our range we researched and sourced the best ingredients to deliver key benefits and great results.
Why Vitamin C
Vitamin C is a powerful antioxidant that brightens, protects the skin from UV Damage and stimulates collagen production, as well as fighting of free radicals which cause cell damage. This multi purpose ingredient also evens out the skin tone and prevents pigmentation which is more likely to occur when the skin is exposed to the sun. This is why vitamin C should be a staple ingredient in your post summer skincare regime.
Apply after cleansing both in the morning and evening to improve your skins hydration levels, boost luminosity and quench those harmful UV rays. It's a Summer Skin Saviour!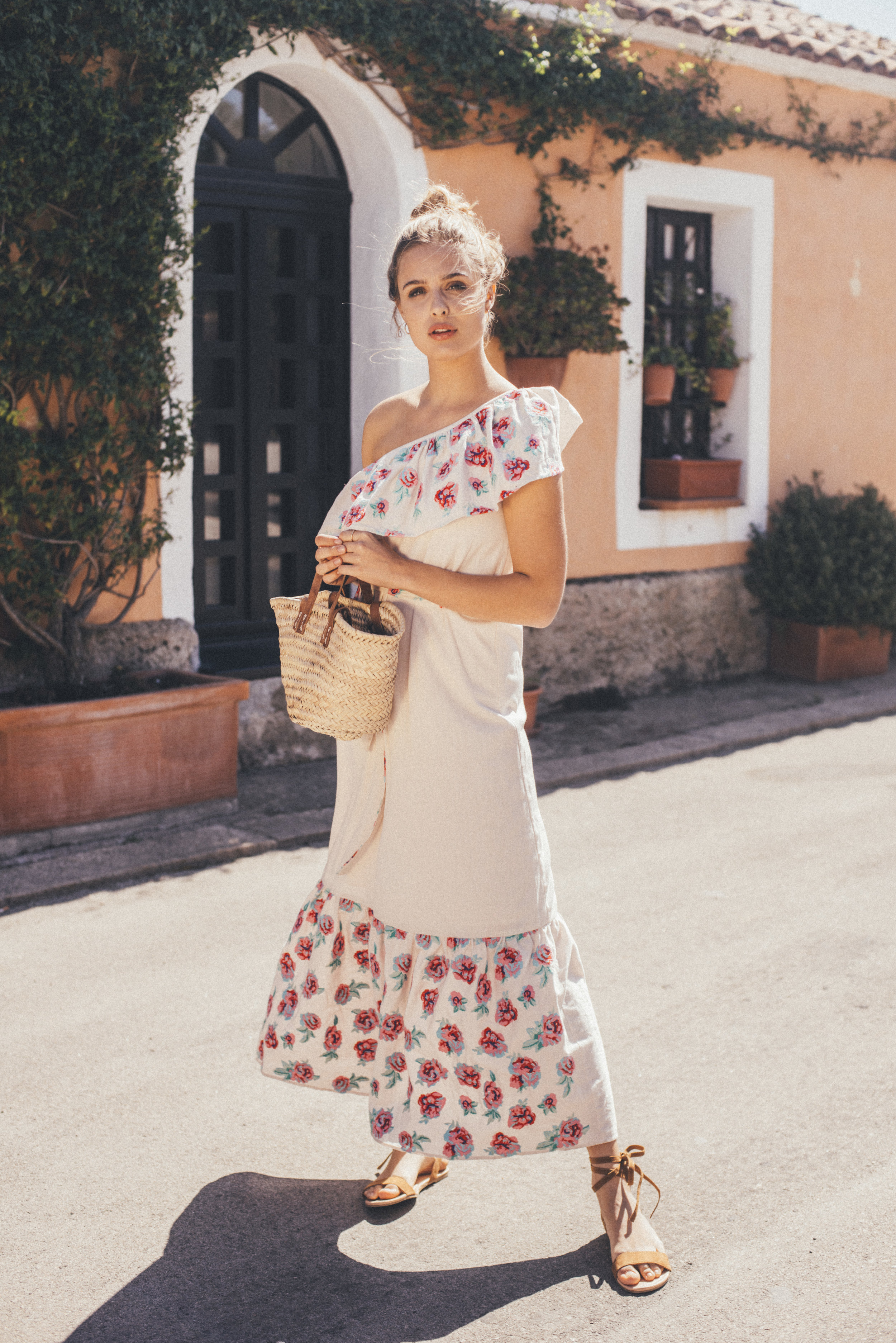 One of the highlights of the summer season for me is slipping into fun resortwear whilst abroad or even to survive any heatwaves in London too, like this Bank Holiday weekend. So our summer collaboration with the fabulous Pampelone Clothing is well timed.
Lisa Franklin clients can now benefit from a 20% discount site wide at Pampelone on full price and sale items through till September 8th. All you need to do is add the promo code LFXP20 on checkout.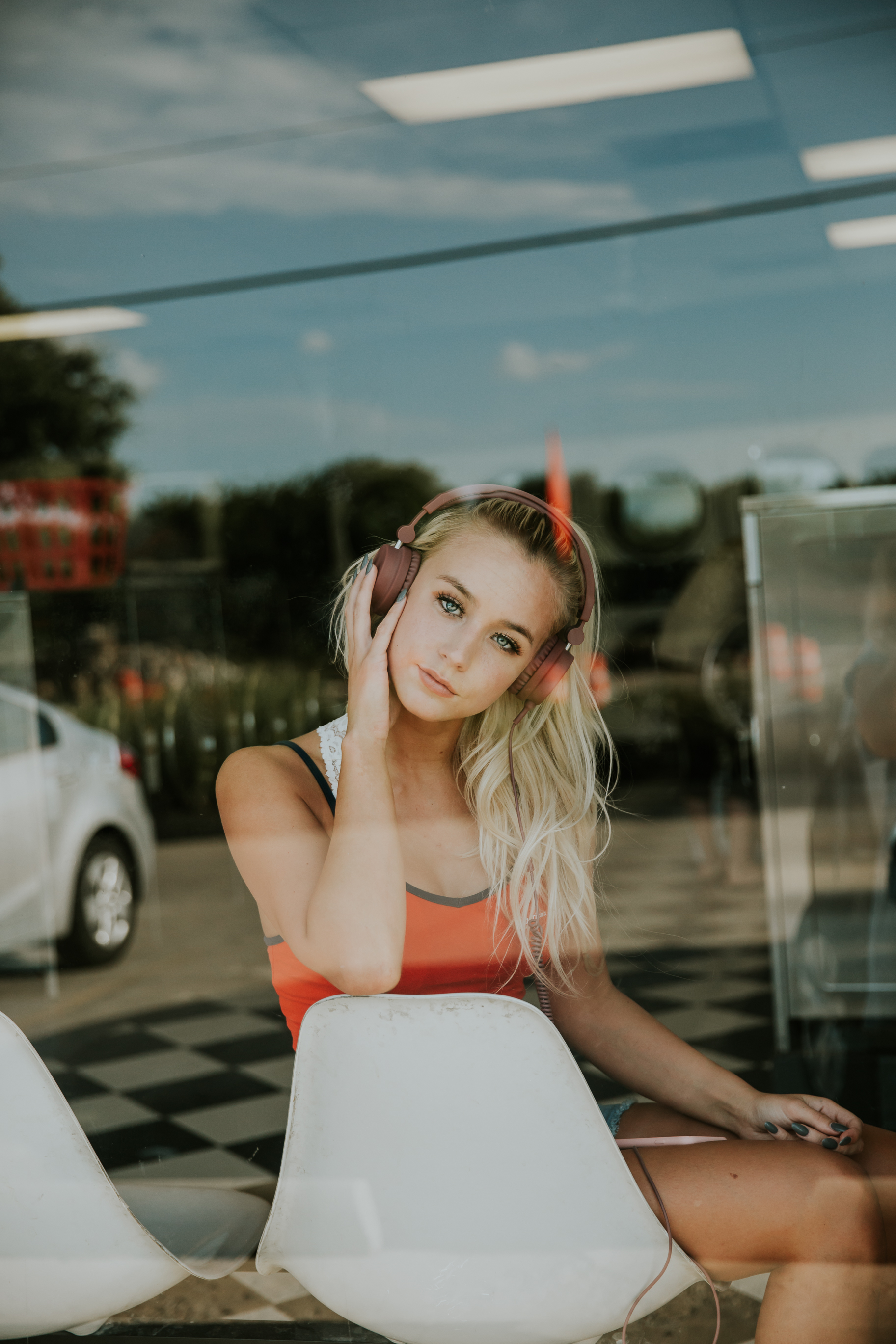 Bank Holidays are always a great time to put on a playlist while chilling with friends and family, so here's a few tracks from our current favs 👇🏼
August bank holiday is always a great time to enjoy some late summer sparkle with some fizz. Here's a couple for your radar.
Diebolt-Vallois - Fleur de Passion Brut Champagne Grand Cru 'Cramant Produced from 40+ old vines from the les blazons hillside, Cramont, this Blanc de Blanc Grand Cru is sumptuous and sophisticated. Over £100
Barnaut - Blanc de Noirs' Brut Grand Cru Bouzy Champagne 100% Pinot Nior from the Grand Cru vineyard in Bouzy is big and bold, but fresh and balanced. A Bollie contender. Under £100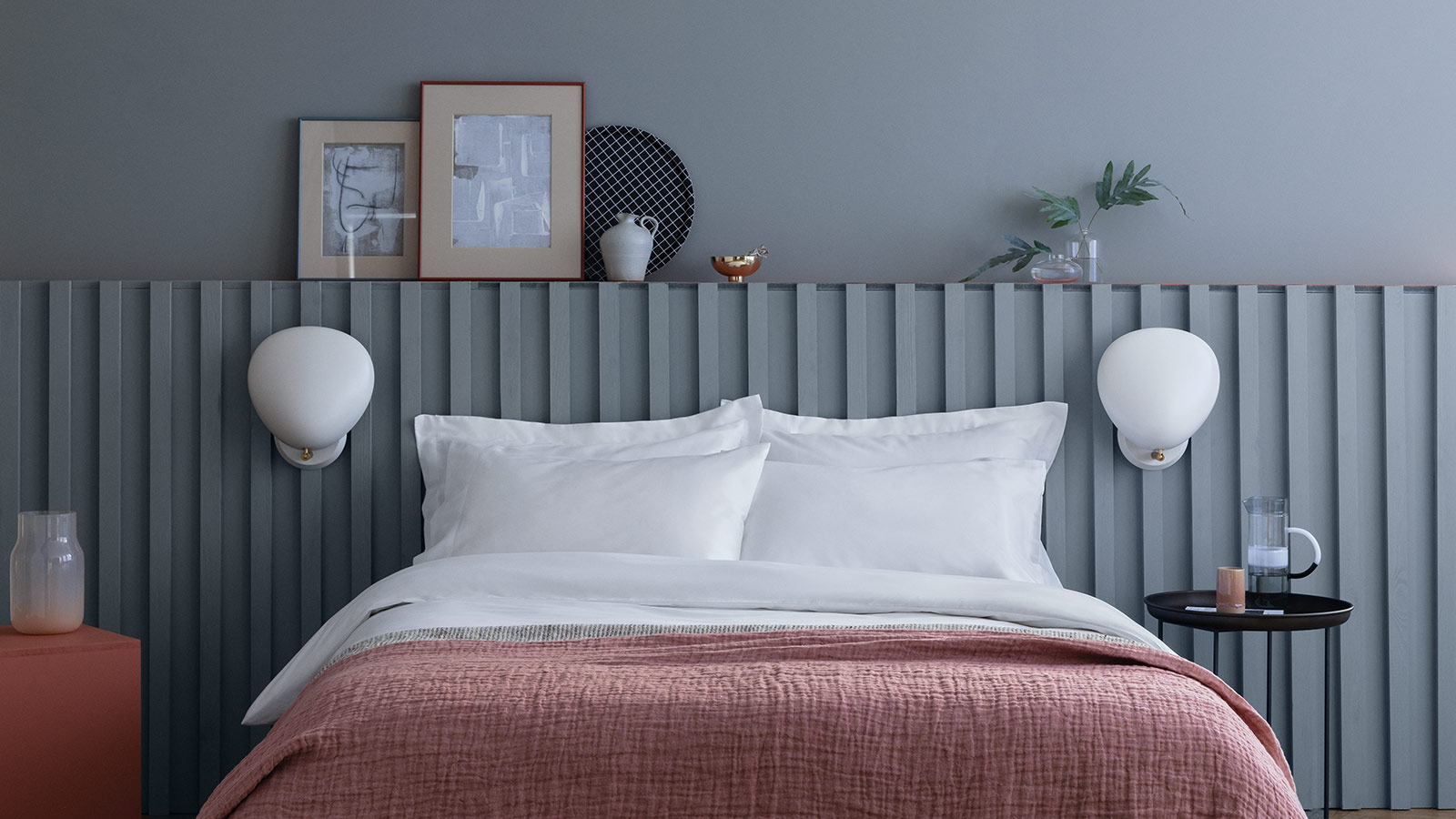 We have also teamed up with the fabulous brand Rise & Fall. This is a company dedicated to creating a better night's sleep by offering exceptional sheets. I love the sheets, not only because they are incredibly comfortable to sleep in, but because they are sustainably and ethically produced. If you have been in clinic for a treatment recently you would have experienced the comfy sheets on all our treatment beds.
They are featuring me on their 'Land of Nod' blog this month, where I explain how sleeping well can improve your skin's condition, you can read the interview below. And, they are offering a 20% off site wide, just use the code R&FxLF20 at check out. So go for it and treat yourself to some super soft & cosy bedding.
Tip: keeping cool during a heatwave, the guys at Rise & Fall suggest the Classic 400 and Organic Classic 400 ranges. These are both made with a percale weave which gives them a matte feel. Super crisp and cool and incredibly breathable for the hot nights, also ditch the duvet and go for a flat sheet instead.
The best product for your carry on bag?
Here's a few items that have been a permanent fixture in my carry-on bag this summer.
Having just returned from a few days in sunny Ibiza, travel skincare has been at the front of my mind. If you weren't aware already, all of the Lisa Franklin Skincare products are within carry-on size specifications, so whether you are heading on a long-haul or a short-haul flight this season, you can pack any of our skin-saving products for your on-the-go needs.
I always travel with our Pro-Effect Luminescent Base. It's a complete lifesaver when it comes to combatting dry airplane atmospheres and air-conditioned buildings. It's also perfect for using in conjunction with our Pollution Defence Cream as a light relief from piling on makeup. I always love to go as makeup free as possible when on vacay.
It has just been announced a Harpers Bazaar 'Best of the Best' winner, so there's no better travel companion whilst getting from A to B.
The Saatchi gets its rave on
The Saatchi has two immersive exhibitions on right now. First, Sweet Harmony which is the first of its kind in London to take a retrospective look at the beginning of the rave scene, highlighting the social political change that helped shape a generation and continues to impact on youth culture today.
Secondly, Beyond the road which is a mesmerising project involving music from James Lavelle's albums of the same title. The exhibition is an assault on the senses and merges the worlds of music, film and visual arts to challenge the very notion that what we see, smell and hear creates the environment for how we think and feel. This journey into space and sound will leave you reflecting for sometime afterwards. Likely to divide opinion, but one thing's for sure it's not to be missed.
I have enjoyed many recipes from The Saffron Tales by Yasmin Khan throughout this summer with this Fragrant mixed Herb salad one of my favs. With food this good It's easy to see why she has been commended by the likes Yotam Ottolenghi and Nigella Lawson.
Ingredients
100g Persian Flatbread
50g walnuts, roughly chopped
100g feta, crumbled
25g bunch mint, roughly chopped
25g bunch basil, roughly chopped
25g bunch tarragon, roughly chopped
3 tbsp pomegranate seeds, to garnish
Extra-virgin olive oil, for drizzling
For the dressing:
2 tbsp balsamic vinegar
3 tbsp extra-virgin olive oil
1/4 tsp golpar (optional)
1/2 tsp sea salt
1/2 tsp black pepper
Method
Using a pair of scissors, cut the flatbread into small jagged pieces and place then in a large bowl.
Toast the walnuts in a small pan over a medium heat for 2 minutes. Add the to the bowl, along with the chopped herbs and crumbled cheese.
To make the dressing, whisk the balsamic vinegar, olive oil and golpar (if you are using) with the salt and pepper. Drizzle the dressing over the salad and then give the whole thing a good stir to evenly distribute it.
Leave the salad for 10 minutes for the flavours to soak into the bread then taste and adjust for seasoning. Garnish with a generous sprinkling of pomegranate seeds and drizzle over olive oil just before serving.
Serves 4 as a starter or side dish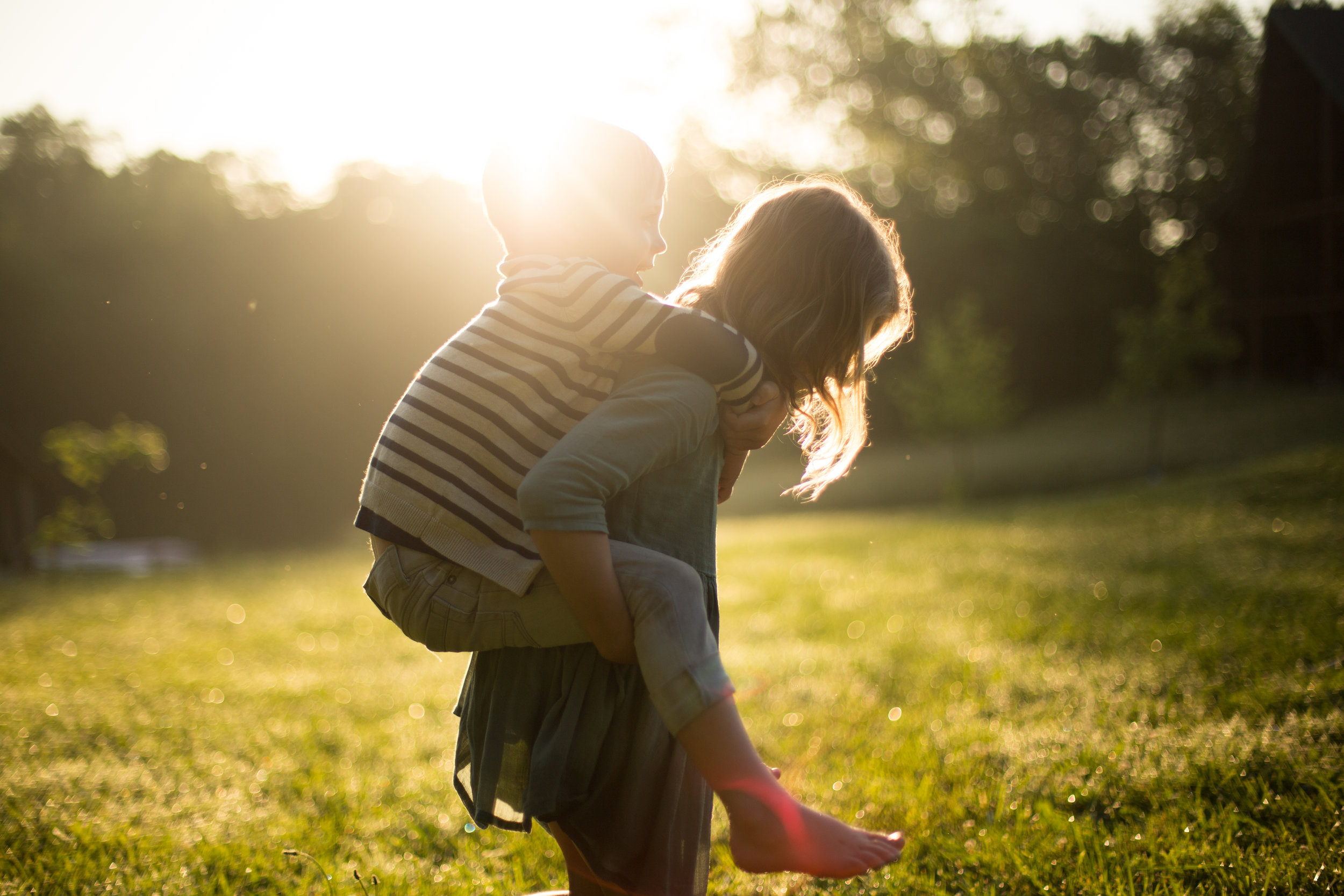 The end of school holidays and the start of the new school year can be invigorating by providing extra me-time and the opportunity to start something new. This is the very reason why many mums now feel September is the new January. However, the end of summer can be a tough call, so here's some kick-starters to keep you on track for the remainder of the year.
Make a commitment to take some time out for yourself, it doesn't matter how much, an hour a day or an even an hour a week. Stick with it as if it were a meeting with someone else.
If you look good you feel good, so book a makeover to refresh your look or undertake a course of facial treatments to rejuvenate your skin and boost your radiance.
Put together a list of everything you'd like to achieve before the end of the year, be realistic and think about what you can do each week to move towards that goal.
Introduce Retinol into your skincare routine.
1. If you have never used a retinol before, the key initially is to introduce it slowly to avoid skin sensitivity and dryness. Build up your tolerance by applying once or twice a week for a few weeks and if your skin feels fine increase by one more day for a few weeks. Do this until you can use it everyday.
2. Retinol should never be applied in the morning due to the risk of sun sensitivity, so always use at night for optimum effectiveness that will do wonders for your skin.
3. When used correctly, Retinol treatment is essential in the summer season as it will even out your skin tone and prevent hyperpigmentation. It keeps your skin clear, smooth and supple, but always remember to wear Sunscreen daily.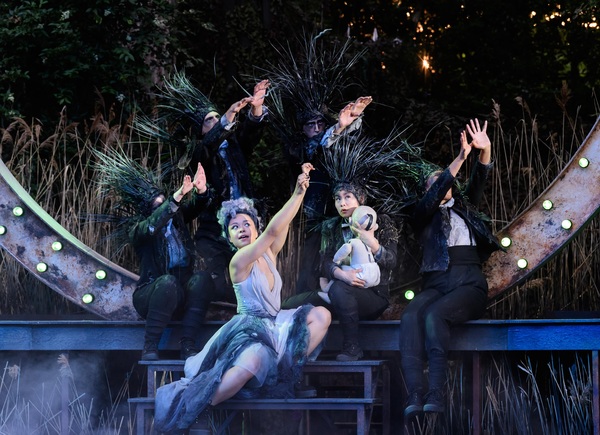 A Midsummers Night's Dream
Regents Park Open Air Theatre
If you haven't experienced the fabulous Regents Park Open Air Theatre before, it's a must-do for a summer's night in London.
We stopped by this summer to watch this years offering A Midsummer Night's Dream and weren't disappointed. What with spectacular acting and staging, the chance to watch under the stars and an interval where you can languish over a picnic with a glass of fizz - what's not to love?
This stunning image was put together by liquid and still life photographer Barry Makariou for Mens Health magazine. The following video shows how he created it.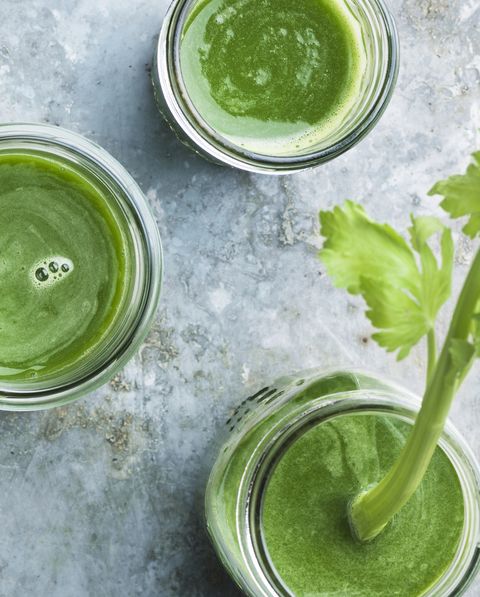 Fresh Celery juice provides a rich source of Vitamins and minerals including B6, K & C and with its high water content and electrolytes help prevent dehydration.
Rinse the celery and run it through cold press juicer. Drink immediately for best results.
Alternatively, you can chop the celery and blend it in a high-speed blender until smooth.
See you soon - Love Light Energy x